No code tools
Do more with less


No matter if it is a newsletter individualized according to target groups, an online shop connected to your own ERP system, automatic publishing in social media or closed areas for internal task management - websites today are multifunctional tools for various professional applications.
The complexity of websites is growing, and so is the technology. The goal is to make the tools as simple as possible so that even users without programming skills can create content quickly, flexibly and independently. While a few years ago many special functions were developed by the company itself, there is now an enormous selection of really good no code and low code applications that can be put together quickly and easily.
No code as a trend?
No code and low code are considered a trend. Both define the type of software development: The creation of applications is thus also possible for non-informatics professionals, as no or little programming effort is required. The focus is on a graphical user interface with which the desired functionality is put together - in the simplest case directly via drag-and-drop from a building block.
What is the difference between no code and low code?
The basic difference is the use of program code when assembling the application. While no code tools do not require to write a single line of code, low code tools allow advanced users to make specific adjustments via code. While some tools are pure no code tools, others work both as no code and low code tools.
This approach is not new. Already in the 90s there were software programs that followed the no code and low code approach, for example homepage construction kits. However, the scope of performance and the possibilities with such applications have greatly increased in recent years.
No code
No code is aimed at users without programming skills who use predefined modules to implement something for a specific application, e.g. a newsletter, a blog, a survey or even an online shop. Since no programming is necessary, users can achieve their goal completely without programming knowledge.
Low code
Low code offers significantly more possibilities for individual adaptations. If we stay with the example newsletter, this would be e.g. editing the source code of a newsletter template. Many no code tools allow for advanced customization.
Do more with less
No code tools offer a wide range of functions with relatively little effort. They also integrate very well into the Drupal landscape and extend existing websites.
Where years ago, for example, newsletter functionalities were developed with own programming effort and Drupal modules, nowadays a newsletter tool (like Mailchimp or Cleverreach) is integrated with a few steps. This is done for relatively low monthly fees and much more functionality than would have been feasible by an in-house development.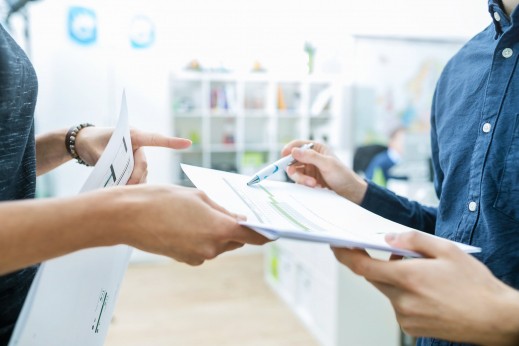 Specialized
Specialized and proven tools for every need
Whether newsletter, online shop, automation, task management, surveys or analyses - there are specialized no code tools for almost every need. These have already proven themselves with many users in everyday life and are also continuously being developed further. For Drupal projects, the no code tools offer a very good possibility to extend the own platform with special functions.
Costs & Time
Fast and cost-efficient results
No code tools are ready-to-use products on the market. Directly after some customer specific settings and if necessary a connection to the existing site, the productive work can start. Thus the project budget saves both development time and development costs. The site can go live quickly and with many functions.
Intuitive
Management and editing in our own hands
No programming skills are required for everyday work: editors, content management staff or other project managers can edit and enter content themselves using user-friendly interfaces. Thanks to the intuitive operation, this task therefore remains within the company in order to work independently and quickly.
Future
Flexible and independent also in the future
Requirements change, the market and the customers change - so it is all the more important to react flexibly and independently. Both Drupal and the no code tools follow a modular principle. Thus, the web projects are well prepared for extensions and new functionalities. Future applications can therefore also be flexibly connected and adapted.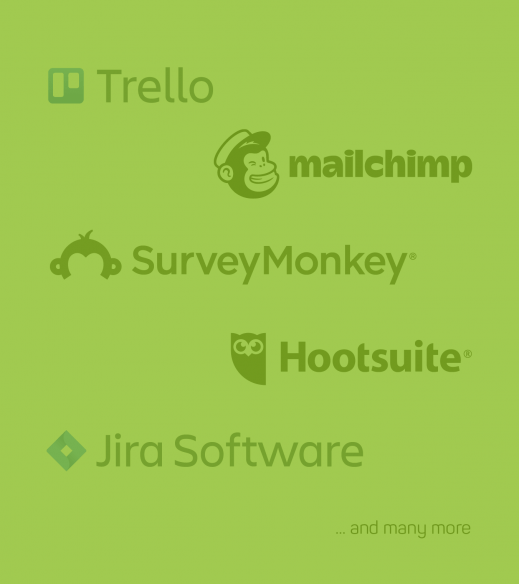 What no code tools are available?
The no code market offers a wide range of applications for the most diverse areas. We have already gained experience with various applications. Among others we like to work with the following tools:
Newsletter
Small web presences
Project management software
Surveys

Social Media Management
Automation
Online Shops
CRM
This offers undpaul
Finding the best solution for our customers - that has always been our focus. As an experienced Drupal agency, we know that many of the no-code tools offer enormous added value without exceeding the project budget. Therefore we are happy to advise you on the offers or implement advanced extensions where low-code allows it.
Targeted consulting on no code applications
What kind of application suits my company, which functions are useful? The range of no-code tools is becoming ever wider and the choice is therefore becoming more complex - whether in terms of scope of services, user-friendliness or licensing models. We keep ourselves up to date and keep the overview for you. Together with you we identify the best options for your project and set them up.
Individual adaptation and connection to your Drupal project
The selected extensions should integrate seamlessly into Drupal at the end of the project. For this purpose, the low code applications have to be connected to the Drupal solution and adapted to customer-specific requirements. With our Drupal specialist knowledge, we will gladly take over this programming work for you.
undpaul GmbH
Eleonorenstraße 18
30449 Hannover