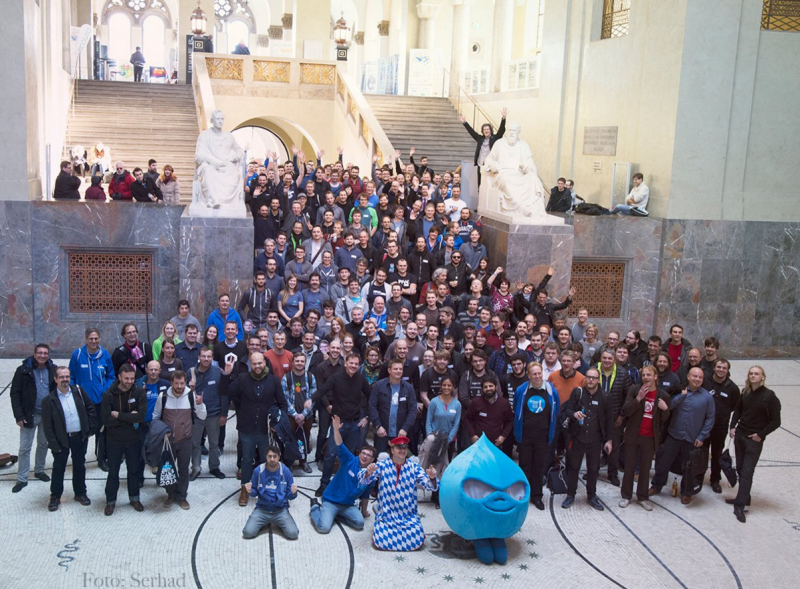 Latest
Provides a View mode switch field type allowing content editors to change specific view modes when editing an entity.
undpaul Team
We helped support the Drupal Association during the Corona crisis by upgrading our membership.
undpaul Team
We are a gold sponsor for Drupal & Friends Camp Schwerin.
Other Activity
We helped design the artwork around Drupalcamp Munich 2019 (logo, website, sponsor brochure etc.)
undpaul Team
We organized a free Drupal 8 training in Munich and a day of sprinting in January.
We initialized the Drupal Business Deutschland e.V. as a non-profit organisation together with other Drupal agencies in Germany for improving promotion of Drupal in the German market.
On Drupal City Berlin we initiated the Drupal Composer initiative among other community members.
Modules
undpaul Team
This module provides editors with an easy-to-use paragraphs experience.
"Editor Sidebar Menu" (esm) adds a configurable sidebar to your form display. This helps users navigate through long forms with many fields and fieldgroups.
DeepL translator plugin for the Translation Management Tools (TMGMT) project. Allows to use machine translation provided by DeepL to translate content.
We initialized and contribute to a distribution in the works for local Drupal associations, usergroups and meetups.
Alter search API server settings exported to Features within your settings.php.
Provides utilities for controlling the module status of all modules in a given installation by a single Drush command.
The Knowledge Graph Module allows to build schemas from schema.org using the field ui. A schema can be used to map content type fields and properties as a schema property and output it as JSON-LD in the HTML head.
This module allows for limiting menu items per menu to a certain amount.
A contribution to Drupal Commerce. The module adds the possibility to send the order data to the Google Analytics service.