Buchjournal
The magazine for all those who love books
As the most widely read customer magazine in the German book industry, the Buchjournal reaches over one million literature enthusiasts and reports on authors and new publications in the book industry. The magazine is available free of charge in bookshops in Germany, Austria and Switzerland.
In addition to the print edition, the Buchjournal website is also developing into an important interactive community platform for all those who love books.
Features
Drupal 8
Thunder
Mobile Website
Data migration
Connection to external API
Tasks
Implementation
Module Development
Project Management
Theming
Design
Frontend
Industry
Publishing
Recreation & Sports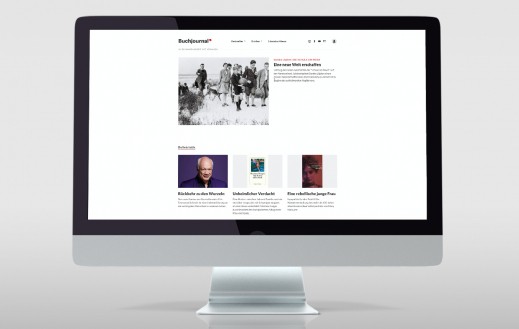 Modern and automated tools for editors
The Buchjournal platform was relaunched by us using Thunder and Drupal 8 and completely revised. Our main focus was to create an appealing community platform for end-users and to offer a modern, flexible system for the editorial staff.
Various interfaces to external information sources now simplify the creation of new articles, book pages or bestseller lists. For example, via VLB (Verzeichnis Lieferbarer Bücher) and Media Control, information on cover, book description, ranking, genre, etc. is automatically imported into the Drupal interface.
Fast implementation thanks to modular design
The Buchjournal website is based on the technical solution for Börsenblatt, but places a different emphasis, especially in the design. During the implementation we benefited from the good foundation: the well thought-out concept and the modular design. Thus the platform for the Buchjournal could be realized in an extremely short time. To further save time and effort on the customer side, we migrated the already extensive existing content into the Drupal project.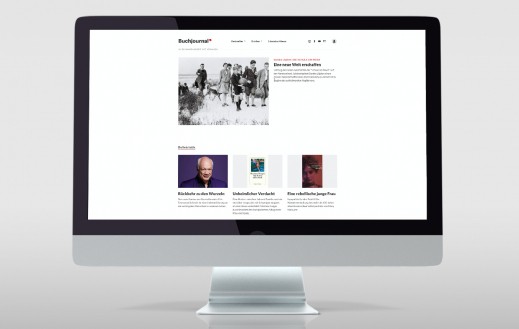 The cooperation within our team on the projects Börsenblatt and Buchjournal, as well as the cooperation with our partners from project side was my highlight of the project. Together with THE DIGITALE, for example, we have created a very exciting design that is modern but also shows the design language of MVB.
undpaul GmbH
Eleonorenstraße 18
30449 Hannover
Office hours
Mon-Fri 9:30 am - 5pm