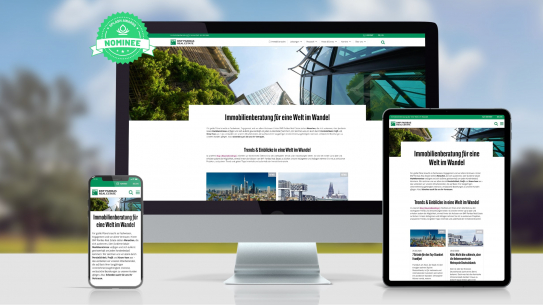 BNP Paribas Real Estate
Germany
BNP Paribas Real Estate is a leading German and international real estate service provider that offers customers comprehensive services in all phases of the real estate cycle. The company is located in 32 countries and provides local service with around 5,400 employees at its own facilities as well as with alliance partners. In Germany, BNP Paribas Real Estate employs 850 people at 11 locations and is actively involved in the Transaction, Consulting, Valuation, Property Management and Investment Management divisions. Internationally, the range of services is complemented by property development. The company is a subsidiary of the financial services provider BNP Paribas.
With the website relaunch, BNP Paribas Real Estate Germany is repositioning itself digitally and providing its clients - investors, tenants/owners, project developers, corporates, the public sector and private individuals - with straightforward and targeted access to website content. In particular, market reports are now much easier and more user-friendly to access and the corporate blog has been integrated into the website.
Tasks
Design
Implementation
Theming
Project Management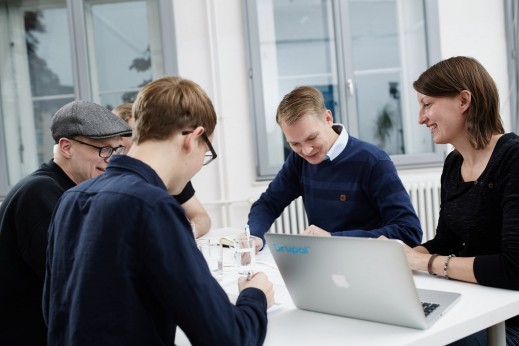 Flexible page layout
Thanks to an intelligent system with multiple content elements, there are almost no limits for the editorial staff. This simplifies the user targeting even more and allows the construction of pages of various sizes and complexity.
A future-proof platform
Due to our agile way of working and the smooth collaboration with BNP Paribas Real Estate Germany, we were able to react quickly to new requirements and deliver a product that forms a solid basis for further developments.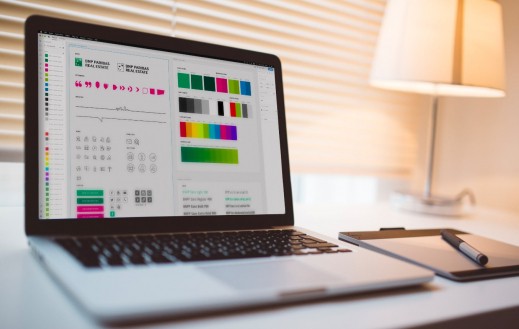 Design in line with the corporate identity
The new web design was developed in close collaboration with the customer and integrates seamlessly into the overall picture of BNP Paribas Real Estate. To accomplish this, our in-house designer created a solution in line with the corporate identity which meets the demands of modern web design, while simultaneously incorporating the industry and context of BNP Paribas Real Estate Germany. The combination of new innovative elements and the classic CI creates a successful rebranding that complies with the highest user experience requirements.
You want to drive your project forward quickly?
Contact us.
undpaul GmbH
Eleonorenstraße 18
30449 Hannover
undpaul GmbH
Eleonorenstraße 18
30449 Hannover
Office hours
Mon-Fri 9:30 - 17:00