IFOAM
The International Federation of Organic Land Movements (IFOAM) is an international association of 750 organizations in 108 countries with the target to introduce ecological, social and economically systems based on the principles of organic agriculture.
Tasks
Implementation
Module Development
Theming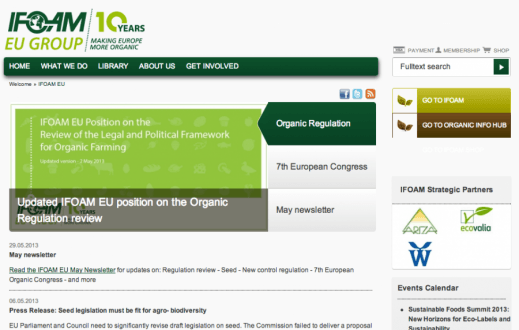 Multiple sites in one Drupal installation
Within one Drupal installation, there are three websites under different domains. The websites can be independently maintained by IFOAM employees. Content, especially news and events, can be published uncomplicated via several websites.
We also have implemented a workflow-system that allows employees to have different rights in content creation and processing. This enables an employee to edit a content and save the changes as a draft that is later released by an administrator. Still in work is a shop for the publications of IFOAM.