MZES Uni Mannheim
The Mannheim Centre for European Social Research (MZES) is the largest university-based research institute in the German social sciences and is one of the international leading institutes of its kind.

Features
Apache-Solr-Integration
Multilingual
Drupal 7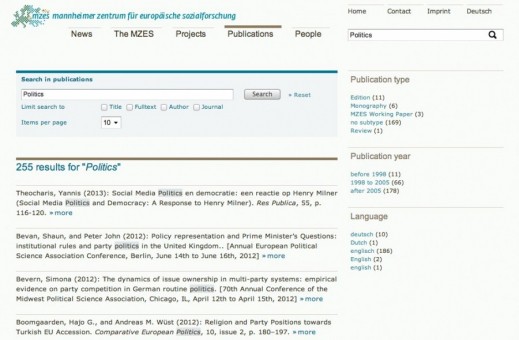 Linking between all contents
The MZES website links all its contents in a special way with each other. Projects, publications and persons relate to each other. A significant challenge in this project were publications, because they require different frontend presentation, not only based on the publication type, but also on language. In this platform we used Apache Solr as a base for four different searches.