Oat King online shop
The OAT KING oat flake bar has been developed as a snack for anytime by LSP Sporternährungs GmbH (the founders of protein mixers).
Features
Online shop
Multilingual
Drupal 7
Tasks
Implementation
Concept
Organisation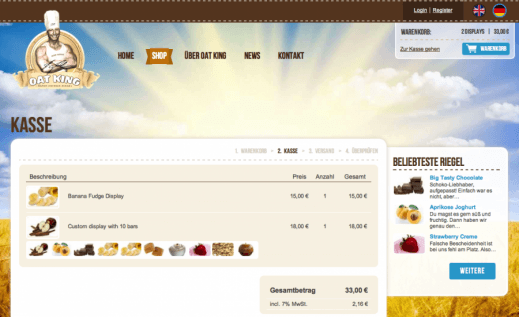 Easy and clear service
The functionality is intuitively designed for the end user. All the flavors of Oat King are displayed on a single shop page. A click on a bar shows a description, nutritional values, further pictures of the bar as well as the order possibility.
The bars are sold in tens pack. The site visitors can choose the composition of the different tastes.
Mogdesign took over design and development of user workflows for us.