Relaunch of Textbroker
Textbroker offers individual custom content on demand since 2005. With offices in New York and Las Vegas, the German company offers professional search engine optimized content and editorial text content on demand.
We helped the company with a high-priority design relaunch and implemented modular content elements. The website is offered in 10 languages.
Features
Data migration
Multilingual
Tasks
Implementation
Module Development
Theming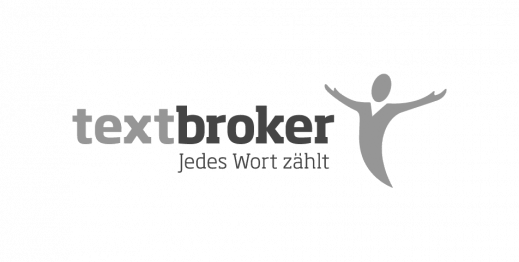 Modular content elements for editors
In order to make maintenance as easy as possible, the content was divided into modular components based on the supplied screen designs and implemented according to the requirements. This allows the editor to design the sites with great flexibility and to place content elements in a horizontal content flow.
Due to the modular format, these elements can be used for the whole site and combined at will.
In addition to the technical execution, we also implemented the migration of the content from supplied pdf files. This way, the defined content elements could easily be created automatically to the 10 language versions of the site.
Less is more.
In this project it was important to us to make the maintenance of the site as easy as possible for the editor. With the help of pdf files it is possible to exchange the content as desired. These contents are translated automatically into ten languages. This makes the content management of the new site flexible and straightforward.