Superillu
In 2017 we supported the relaunch of the SUPERillu website, one of the best-selling weekly magazines in East Germany.
The publishing house SUPERillu took a whole new approach by relaunching its website. The fresh design of the newly relaunched website allows the Burda Media brand to appear more modern and up-to-date.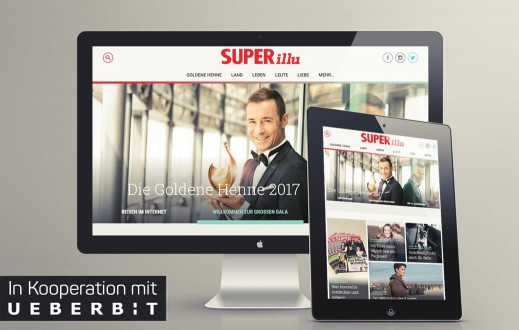 Fast project realization
We took care the front-end development and helped our friends at UEBERBIT to implement the project. In this time-critical project, we excelled in our expertise and were able to help quickly and purposefully by taking over the front end development and thus meeting the customer's launch date. UEBERBIT took care of the conception, SEO-consulting, design and technical implementation.
With Thunder, the content of the page can be easily maintained and managed by online editors. Another project we also implemented with Thunder is the news portal Mein schöner Garten.
Achieving our targets even under pressure
It's no problem for me to provide high-quality work even under time pressure. I liked the project and wanted to help my UEBERBIT colleagues and I enjoyed the theming.
undpaul GmbH
Eleonorenstraße 18
30449 Hannover
Office hours
Mon-Fri 9:30 am - 5pm