Warner Music Germany
Warner Music is one of the biggest major labels in the world. We maintain all of Warner Music Germany's Drupal websites.
One of our first responsibilities was restructuring the sites for maintainablility and extensibility, as well as automating deployment, and creating concepts and designs for the online contests.
Tasks
Implementation
Concept
Module Development
Project Management
Theming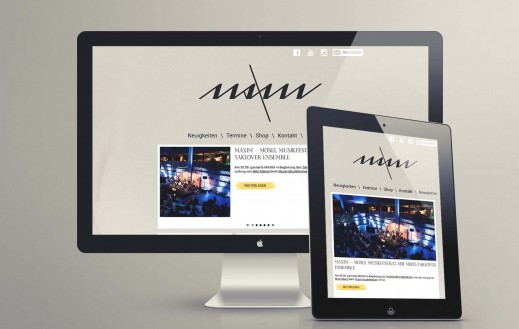 Artist site by Maxim
An example of an artist site by major label Warner Music Germany is that of artist Maxim. After the relaunch the artist website presents itself in a modern design.
It shows not only all concert dates and news of the artist Maxim, but also a shop connection, which leads to the purchase of the current album and merchandising articles of the artist. The direct connection between the shop and the artist thus enables direct marketing of the artist.
We love the challenge.
Through the multi-site setup consisting of several artist / corporate sites, the challenge at Warner Music Germany was the complexity of the task. Not only the restructuring of the website, but also the implementation of the new layout was a pleasure for us. Because we are all fans of different music styles, working for various music labels was a lot of fun.
undpaul GmbH
Eleonorenstraße 18
30449 Hannover
Office hours
Mon-Fri 9:30am - 5pm