Relaunch of the ZAG Foundation "Pro Chance"
"Pro Chance" is a non-profit foundation of the ZAG-Zeitarbeitsgesellschaften which supports children and young adults from the region of Hanover individually to stand on their own feet. Their support focusses on facilities and measures that provide orientation and support for adolescents in an increasingly complex world.
In cooperation with Janssen Goutte from Hamburg, we conducted the relaunch of the foundation's website in the first quarter of 2015.
As part of this relaunch, we migrated the content from TYPO3 to Drupal 7.

Tasks
User Training
Implementation
Module Development
Theming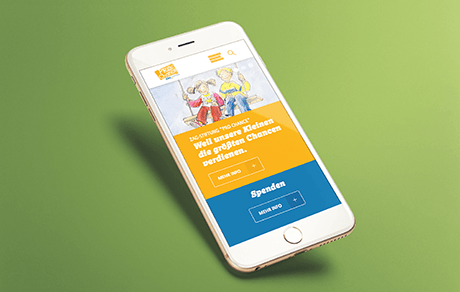 Edit Content with Drupal
For our client it was important that the editors can create new content or edit existing posts independently. Now it is possible to create articles for each project, which can then be linked to the corresponding project or a sponsor / patron. In addition, pictures, videos or an interactive slideshow can be integrated. The website has also been optimized to be accessible for mobile devices.
Presenting this foundation's work in a modern way
Non-profit projects are particularly close to our hearts. We wanted to present the important work of this foundation in a modern and uncomplicated way and make it available on smartphone devices and desktop pcs.