IKEA Covershooting AT
Every year, IKEA in Austria organizes a large-scale event for all IKEA FAMILY members in Austria.
Professional photos of IKEA FAMILY members are taken in eight IKEA stores. The photos can be taken home, printed on the cover of the latest IKEA catalog. Participants can also choose to appear on the website, which developed by us. The photos on the website can be shared via social media channels or via email to friends.
We implemented the website in cooperation with the agency DDB Hamburg.
Features
Drupal 7
Connection to external API
Tasks
User Training
Implementation
Module Development
Organisation
Theming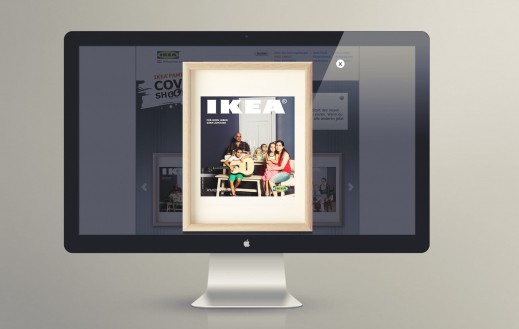 Growing requirements every year
For the fourth year in a row, we took on the task of the theme adaptation and development of new features to specialize functionalities of the website with growing requirements.
This year, a new and exciting task was added: a connection to an external interface (API) with a subsequent process, which takes place automatically in the back-end.
One cover shooting for every IKEA family customer.
During the cover shooting project the development is always fun. The fact that we are part of helping each IKEA customer to see their personal picture on their personal IKEA catalog is fascinating. In addition, we are always happy to help implement the new tasks which arise during the project.
undpaul GmbH
Eleonorenstraße 18
30449 Hannover

Office hours
Mo-Fr 9:30 am - 5pm