IKEA Malwettbewerb AT
IKEA AT organizes a drawing competition for children every year. Every child can let their imagination run free and design their own stuffed animal. In this competition, with a bit of luck, the drawn creation becomes reality and goes into production.
The submitted creations are presented on the website. Family members, relatives, and friends can vote for the design they like best, and can share it social media pages. The designs of the winners are produced as stuffed animals and even have the chance to be sold at IKEA stores all over the world.
Tasks
Implementation
Module Development
Theming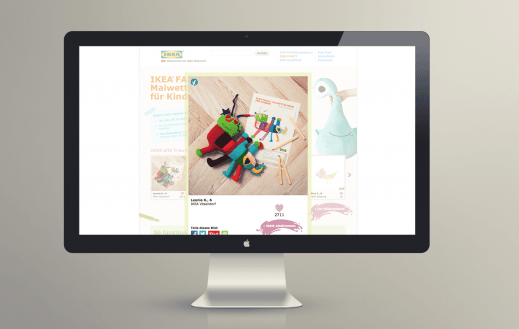 IKEA FAMILY Malwettbewerb
We used Drupal 7 for the technical implementation of the website. Due to the individual wishes of the customer, we extended existing modules or developed new ones. The layout designed by DDB Hamburg was implemented as a responsive theme.
Unique and individual
The implementation of the IKEA FAMILY Malwettbewerb project was a lot of fun because of its individuality. The realization of the project made it possible for children to participate in the competition with fun and creativity. The cuddly toys that were created at the end of the contest were unique. We are very happy that we were able to participate in this project.