Daskochrezept.de Relaunch 2017
Daskochrezept.de has been published monthly for several years as a high-quality magazine with a print run of 250,000 copies.
The associated platform daskochrezept.de keeps users informed daily about trends, people, food stories and important food information. It is a first-class mix of brand recipes from the BurdaHome food media and user-submitted recipes. We take care of daskochrezept.de since 2013.
Features
Drupal 8
Apache-Solr-Integration
Tasks
Implementation
Module Development
Theming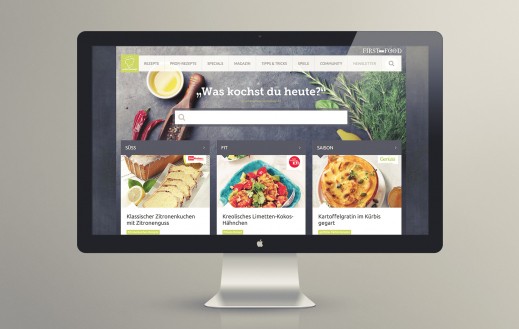 Increasing the usability with Thunder
In 2017 daskochrezept.de was completely rebuilt with the Drupal distribution Thunder in a large-scaled relaunch. The focus was on user-friendliness: the new responsive design increases the usability for users of all devices.
With our structured approach, we have succeeded in implementing the extensive design concept and presenting the page in a high-quality appearance.
Usability and high-quality design
We have been supporting daskochrezept.de for a few years now and we are very happy that we were involved in the relaunch again. The site visitors can now access the contents of this huge platform in a relaxed manner from all devices without losing information.
undpaul GmbH
Eleonorenstraße 18
30449 Hannover
Office hours
Mon-Fri 9:30am - 5pm